What IS Awana?
Awana is a Wednesday night discipleship program for children ages 4 through 6th grade. Awana stands for Approved Workmen Are Not Ashamed, which comes from 2 Timothy 2:15 which says, "Do your best to present yourself to God as one approved, a workman who does not need to be ashamed and who correctly handles the word of truth." We strive to accomplish this through large group teaching, small groups focused on scripture memorization, and energetic and engaging games. Awana helps children grow spiritually as they learn to know, love and serve Jesus Christ.
Safety at Springview
Your child's safety is important to us. We have thoughtfully organized procedures to ensure your child is safe here at SCC.
We have a fantastic check-in/out system that ensures children are where they belong. Read more about this below!
We have great volunteers who have all undergone voluntary background checks.
Our children's facilities are safe, clean, and regularly disinfected.
Volunteers and kids can utilize our sanitizing station before and after Awana.
Starting in fall 2020, we will implement "wellness checks" for all volunteers and kids attending. Read more about this below!
Check in/out
Awana starts at 6:30pm. Please allow 5-10 minutes for check in.
Check-In: If you have registered your child online, you can use the self-check kiosk in the lobby. Enter your phone number, highlight your child's name and hit accept. You and your child will be given matching name tags that are exclusive to your family and your visit. Your child is required to wear the name tag during Awana, while you hold on to the matching tag.
If you have not registered online, no worries! Friendly staff will assist you at the front and walk you through the process. Starting the following week you can use the self-check kiosk.
During Awana: In the event that we need to contact you during the program, we will use the emergency contact number you provided at registration.
Check-Out: After Awana concludes, head to the check-in counter where you will show your tag to the volunteer and your child will be released back to you.
What is a "Wellness Check"?
Starting this fall, all volunteers and children attending will be asked to complete a "wellness check" in order to participate. Wellness checks can be completed at home before arriving, or at the church. Please allow a few extra minutes if you chose to complete your check at the church. Wellness checks include:
Reviewing a list of symptoms and acknowledging that you or your child does NOT exhibit them.
A temperature check. Checks completed at the church will be done using a non-contact, digital forehead thermometer.
Verbally confirming that you or your child have not had recent contact (past 10 days) with any persons who tested positive for Covid-19.
What Does Awana Cost?
At Springview it is very important to us that every child be able to participate in Awana. Therefore, there are no fees, dues, or costs for any child to attend. If you would like to help financially, you can donate using Tithe.ly, just select "Awana" from the drop-down menu.
I'm Ready to Register!
Meet our AWANA Directors
Ryan and Suzanne Dobbertin joined the Springview Community Church leadership team in 2019 as the Directors of AWANA. Ryan works at Starbucks while Suzanne runs her own business. Between them and their six children, they bring a lot of joy and energy to the AWANA ministry.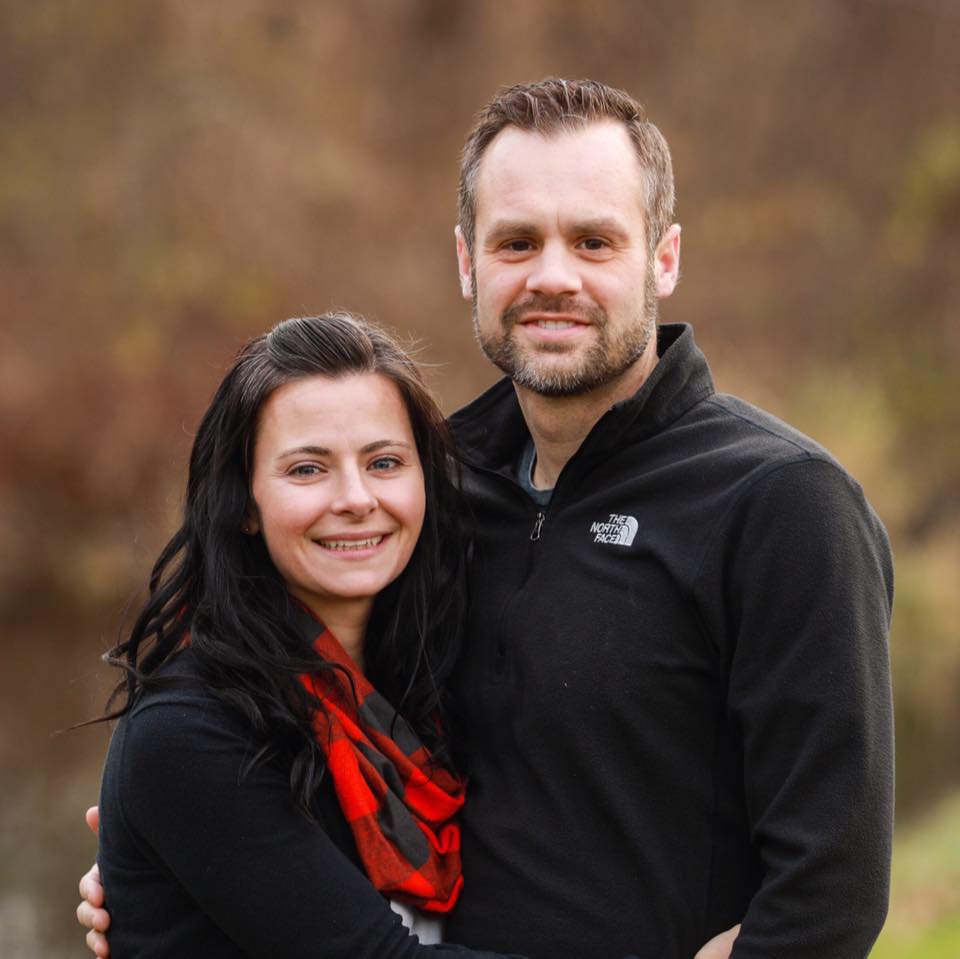 Got questions?
If you have further questions concerning our AWANA Ministry experience, contact us!